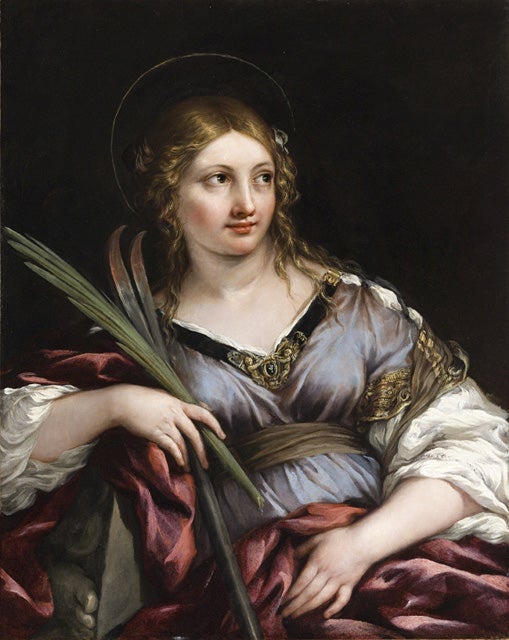 St. Martina was a Roman virgin born of an illustrious family. Both of her parents died while she was very young. She distributed among the poor the immense wealth, which she inherited, and so laid up for herself unfailing treasures in heaven. With great constancy, she refused to offer sacrifices to false gods. She was tortured in various inhuman ways, she was exposed to the attacks of beasts in the amphitheater, and was finally beheaded about the year 228.
St. Martina


She was a noble Roman virgin, who glorified God, suffering many torments and a cruel death for her faith, in the capital city of the world, in the third century. There stood a chapel consecrated to her memory in Rome, which was frequented with great devotion in the time of St. Gregory the Great. Her relics were discovered in a vault, in the ruins of her old church and translated with great pomp in the year 1634, under the Pope Urban VIII, who built a new church in her honor, and composed himself the hymns used in her office in the Roman Breviary. The city of Rome ranks her among its particular patrons. The history of the discovery of her relics was published by Honoratus of Viterbo, an Oratorian.
­ Taken from Vol. I of
The Lives or the Fathers, Martyrs and Other Principal Saints
by the Rev. Alban Butler, the 1864 edition published by D. & J. Sadlier, & Company.
http://www.catholicculture.org/culture/liturgicalyear/calendar/day.cfm?date=2013-01-30