Ordinary Time: July 10th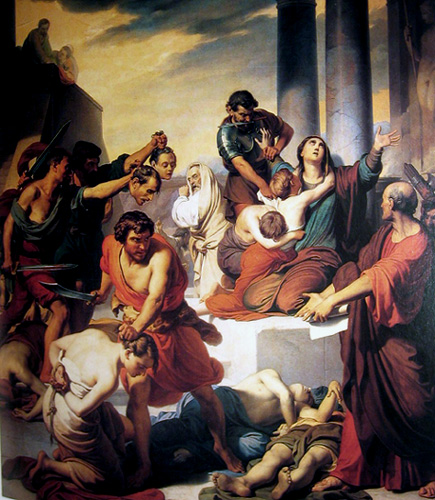 During the persecution decreed by Emperor Marcus Aurelius (161-168), seven brothers, sons of the saintly Felicitas, were tempted to renounce their Christian faith; the prefect Publius first used flattery, then resorted to atrocious torments. But they remained steadfast, and their mother encouraged them in confessing Christ.
Different types of death were allotted them. Januarius died under the scourge; Felix and Philip were beaten with clubs; Silanus was cast from a rock; Alexander, Vitalis and Martial were beheaded.
Four months later their mother, too, suffered martyrdom. Burial took place in different cemeteries.
During the eighth century Silanus and his mother were taken to the Church of St. Susanna at Rome, where they still rest. Alexander came into the possession of the abbey church of Farfa.
Excerpted from
The Church's Year of Grace
, Pius Parsch
Source:
http://www.catholicculture.org/culture/liturgicalyear/calendar/day.cfm?date=2013-07-10