(d. 304)

Easter: April 23rd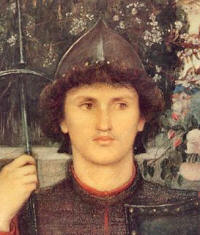 Veneration of St. George comes to us from the east, probably from Palestine where he was held in high honor as a martyr. Regarded as the patron of Christian armies, he is venerated under this title by the Latins as well as by the Greeks.
---
St. George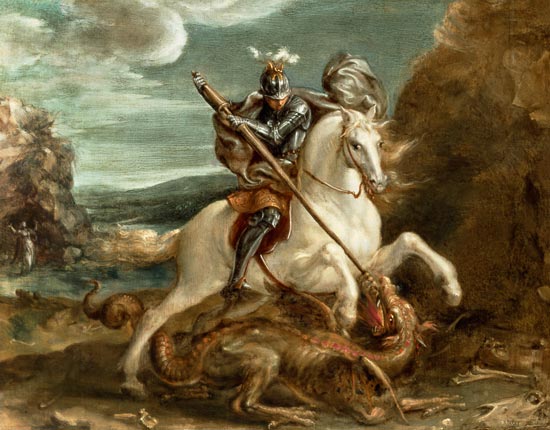 St. George is venerated by the Eastern Church among her "great martyrs" and "standard-bearers." He belonged to the Roman army; he was arrested and, probably, beheaded under Diocletian, c. 304. He is the patron of England, since 800. St. George is one of the "Fourteen Holy Helpers."
Many legends are attached to Saint George. The most famous is the one in
The Golden Legend
. There was a dragon that lived in a lake near Silena, Libya. Not even armies could defeat this creature, and he terrorized flocks and the people. St. George was passing through, and upon hearing about a princess was about to be eaten, he went to battle against the serpent, and killed it with one blow with his lance. Then, with his great preaching, George converted the people. He distributed his reward to the poor, then left the area.
http://www.catholicculture.org/culture/liturgicalyear/calendar/day.cfm?date=2013-04-23